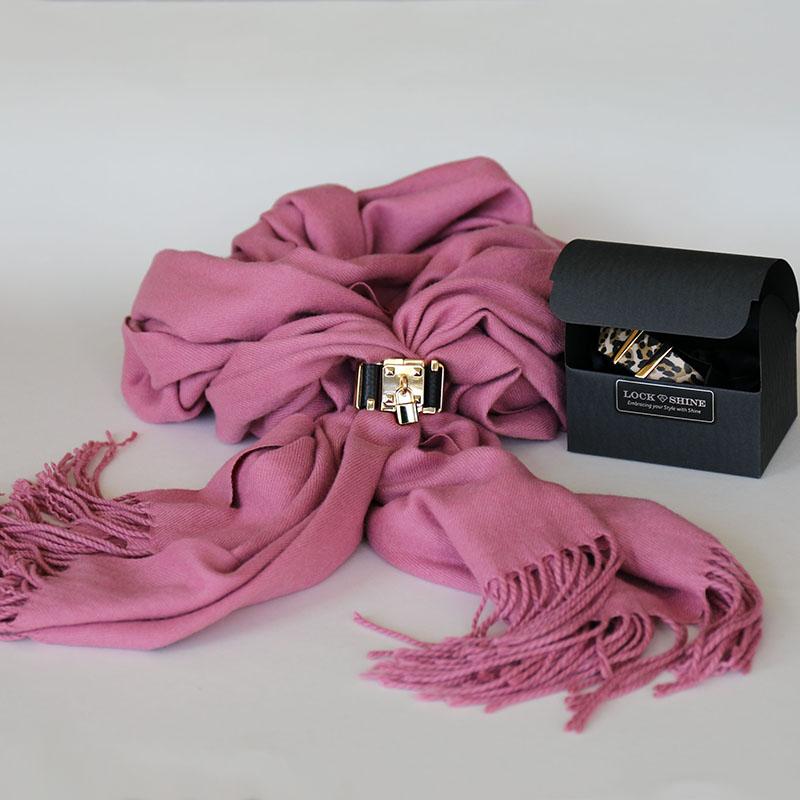 At Lock & Shine, we value timeless style, over fleeting fashion trends. 
We put our customers' satisfaction first, encouraging women of all ages to embrace their personal style with our versatile designs. 
Our revolutionary accessories are ethically crafted from safe & sustainable elements such as leather, metal, stones, & crystals in the USA, ensuring lifelong durability. 
We pride ourselves on consistently delivering the most innovative fashion accessories to the market, time & time again.  
Breathing new life into traditional accessory styles that may have been overlooked into the past, such as the scarf lock!
Our newest addition to the Lock & Shine Family? 
The Shine4X! 
A timeless scarf lock combo accessory that can be transformed into not 1, not 2, but 4 different accessories!
Giving our customers the freedom to wear a scarf lock, or a bracelet, each in two different colors! 
Ready to get your shine on?